A Family Business Dedicated To Your Family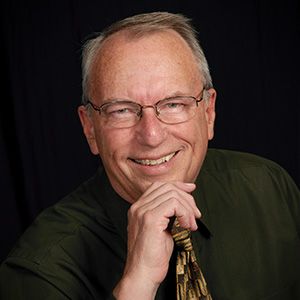 Joe Cobb, G.R.I., E-Pro
Author, Mentor, Coach
CA BRE #00578012
President - Broker / Owner
JoeCobb@RealtyExperts.net
(858) 967-8801
Joe and Paula
Joe and Paula Co-Founded Realty Experts in 1993. Over the years all 5 of their daughters have worked with them in the business providing Expert Loan and Real Estate service. Although Paula is no longer an owner she and their daughter Christina Johnson continue to serve their clients as Realty Experts. Many of our agents have been with Realty Experts over 10 years and several over 15 years.

Knowledgeable of Current Market Conditions, Realty Experts agents have expert knowledge of all real estate related market conditions and how they effect you. They will make sure you are an informed decision maker.


Philosophy
The name "Realty Experts" as a banner to go by is a textbook success strategy: "Name your company by what it does and what it stands for"

Our focus is on being Experts. We hold that as our standard of service to our agents and the public. Our agents attend regular training sessions designed to promote the education, and sharpen the skills it takes to be an expert in real estate.

We teach our agents to run their own successful career real estate business. It is based on the simple fact that if you do what is in the best interest of your clients they will want to continue to do business with you and will refer their friends and neighbors whenever they need real estate assistance.

The foundations of Expert service are honesty, knowledge, integrity, and excellence. We listen to our clients, prescribe expert strategies, and deliver on our promises. We recognize we are not perfect but strive for perfection.

As ethical and honest Realty Experts it is our duty to communicate with sellers and buyers in a way they see is clearly in their best interest. The truth is our test. In that regard we must be the messenger. Just as a doctor may tell you what you need to hear.

It is our duty to be the best real estate sales person possible. After all, sellers are paying us lots of money to do just that, sell!

When negotiating for the sale experts always look for the Win, Win which must be present in every contract to make it successful. That is always based on full disclosure and honesty in all aspects of the purchase or sale.

As Experts we are encouraging and guiding several people with different personalities and emotions to accomplissh a single goal which is the fulfillment of that contract.

Experts deal successfully with extreme tensions and emotions associated with the purchase of the biggest asset most people will ever own, the biggest debt people will ever incur, and the biggest unknown of relocating away from job, family and friends people will ever experience.

We earn our commissions. "We must be the calm in the middle of the storm, the captain at the helm of the "Ship" as it plows against the waves to its destination."

Focused on Results

We are dedicated to achieving the best results for you, and in the process, becoming YOUR AGENT FOR LIFE. Referrals are important to us and excellence is their mantra!
Team Specialties

Residential, Property Management, Commercial, Investment, 1031 Exchanging, Marketing, Transaction Coordinating and lending. Realty Experts offer a team of specialists to ensure that all your needs are met to your satisfaction. They counsel you through the whole process. Location, price, size, proximity to work, schools, church, shopping, is all considered.

Mission Statement
Our mission, desire, and goal at Realty Experts is to assist all parties in accomplishing their goals and allowing them to obtain a satisfactory conclusion to the purchase or sale of their real estate.
All of our efforts are geared to meet this end. As we strive to accomplish this, we base our actions on the following governing values.
We will constantly strive to be the most professional Realtor in San Diego and the surrounding cities. Knowledge will be our partner in achieving the success that comes with being the best.
We will always be better prepared than our competitors, and are committed to provide superior service to our clients.
We will take this time to listen to our clients and their needs and assist them in producing a plan of action that will be quickly implemented and result in the realization of their goals.
We serve the customer. We are customer driven and in concert with our other values, we give customers what they seek.
We value our Associates - We recognize that Realty Experts is only as good as its Associates. We commit to provide a productive and solid career for all Realty Experts associates.
We practice teamwork - We consider those who work for our associates with Realty Experts as members of our team. We recognize that each customer, associate, or consultant has a unique contribution to make to our team effort.
We welcome innovation and adapt to change - We constantly evaluate what we're doing and compare it to what is possible and what is needed. Nothing in real estate, and to that effect society, remains the same and neither can we.
We search for, live by, and teach correct principals - Our services are based on correct principals that, when applied, produce positive results. We continuously search to learn more and adjust to what we learn.
We make a positive difference in peoples lives - Our investment recommendations go beyond being profitable and informative. They empower individuals and organizations to make meaningful changes and advances in their goals.
These are top priorities for Realty Experts. Meeting them will enable us to realize our mission.
-Mission Statement written by Mike Ferry